Holy smokes, did you see that time go by so fast? Amy was 5 yesterday. Our sweet little surprise is growing up.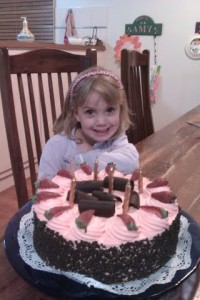 She is the sweetest little girl ever. So full of fun and laughter. Quick with a cuddle and an "i love you".
Just love you to bits Amy.