Just about to put up the photos of Hong Kong, but had to also include first my naughty Amy with her haircut…before and after…Amy cut her hair a few weeks ago. She was playing with the Barbie Fashion Face and ended up giving her a very short fringe. With blonde hair all over the place, I didn't notice the big chunk out of Amy's hair until much later. We went to the hairdresser (or haircut dresser as Amy calls it) and asked for a fix-it-up job. She came away with this very cute style.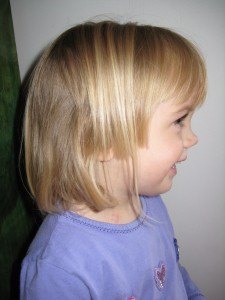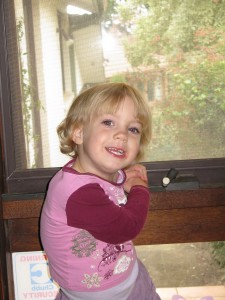 and our abundant lemon tree. In the 4 years we have been here (4 yrs today in actual fact!) it has never had a lemon, but I have been giving it a bit of extra water and here it is….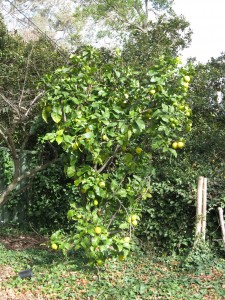 and one of the birthday girl, Jess when she turned 6 a few weeks ago. She had a chocolate mud cake with a mirror disco ball on the top (from Adas and Lin) at her party, and this one I made later on when The Knights came for dinner.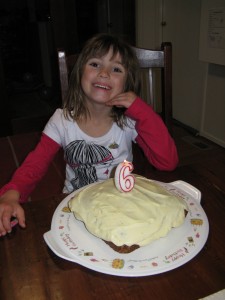 Amy has been accepted in preschool for next year. She just got her 'report' from Possums and it said that in group time she needs to be quiet and not chat to Sam so much!
Justin bought a new car on the weekend. Picking it up today and I bags driving it home!
later..xx