So I had great intentions of blogging a photo every day of winter but somehow a month has gone by and I haven't done a thing.  I've thought about it, but with one thing and then another…well, it hasn't happened.
So I'm going to try and post some of the pics that have been keeping my life so busy over the past month so that I can keep up with the story.
Here is one to start.  Grandma Mary with Jess last Sunday on her Confirmation Day.  Penny did a super job as Sponsor despite being very jetlagged (just home form a holiday in Greece) and Adele having  a whopper blood nose in mass.  I was well away from that action as I was sponsoring James from up the road.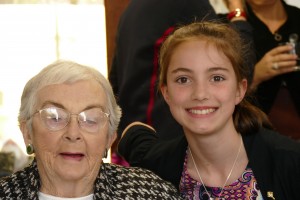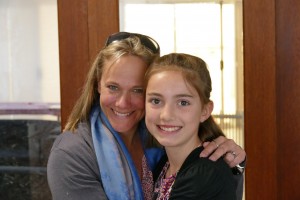 More to come to clear the back log!